Rising to the Challenge
The COVID-19 pandemic posed an unprecedented challenge for institutions worldwide, including Berlin Cathedral, a historic cathedral located in central Berlin, Germany. Deprived of its usual tourist visitors and financial support, the cathedral sought to maintain its connection with the congregation by rethinking their methods of operation and engagement with their community.
The cathedral community quickly adapted to the situation, conceptualizing the idea of broadcasting services and devotions via the internet.
Initially, the picture control was located in a box directly in the church. Later, a room in the basement was converted into a sound and vision control room and fibre optic cables were laid in the suspended ceiling below the preaching church.

— Martin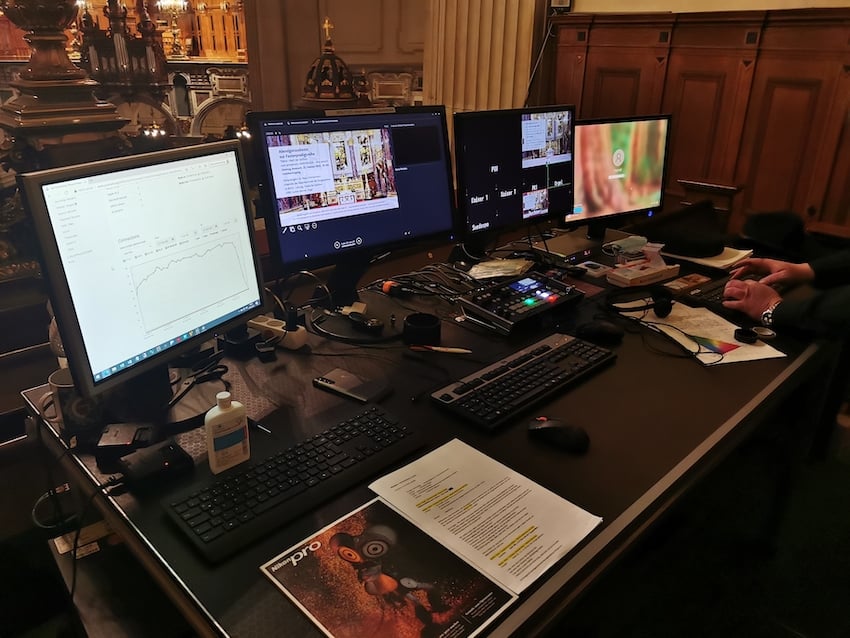 Navigating Uncharted Waters
Faced with a lack of equipment, reliable internet, streaming experience, and staff, the cathedral relied on community volunteers and congregation donations to develop its streaming infrastructure. The initial attempt using mobile phones and PowerPoint slides quickly revealed the need for a more professional solution.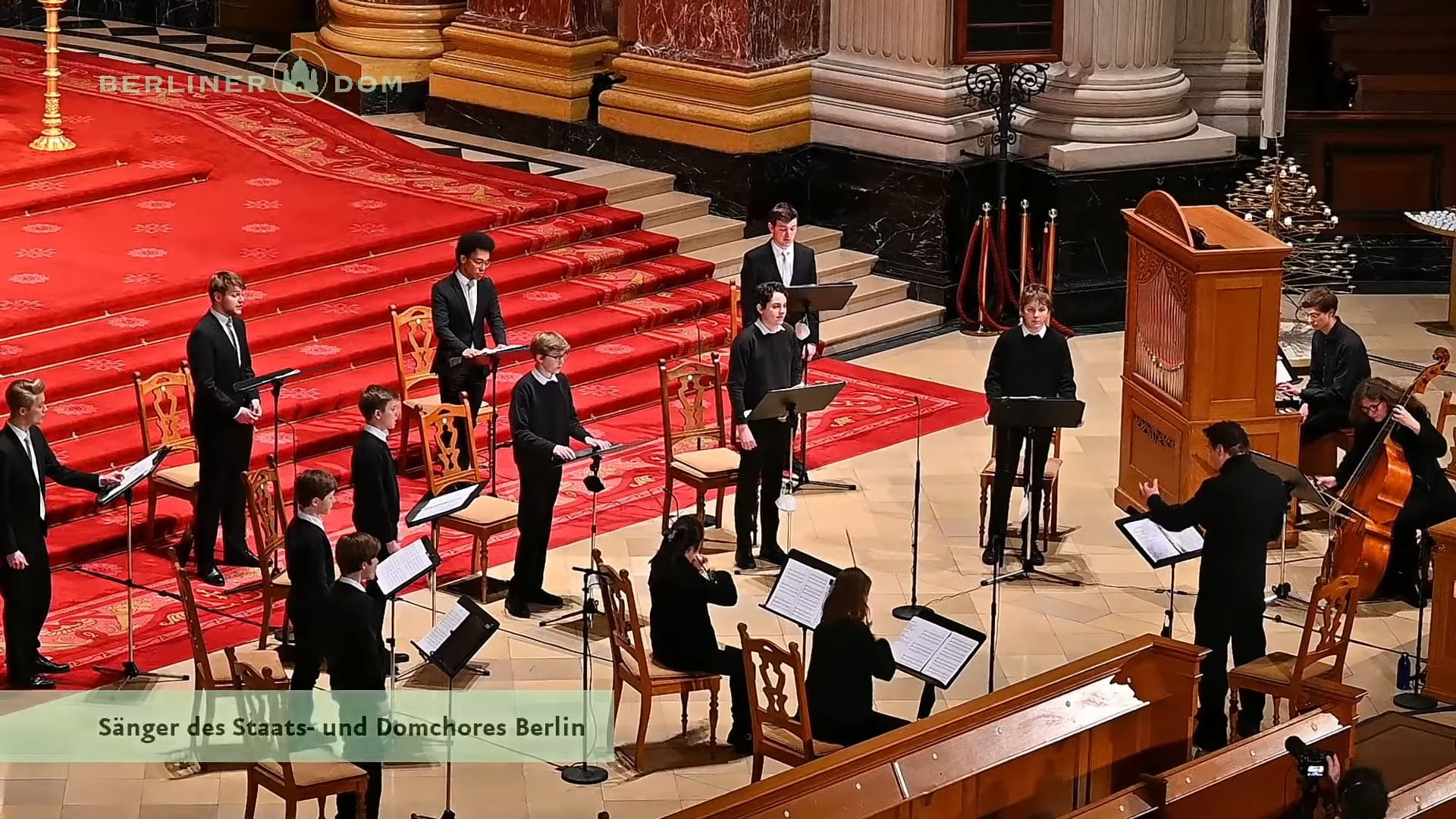 A Game-Changing Discovery
After researching affordable and reliable programs for handling transparent graphics, the cathedral discovered H2R Graphics Pro on YouTube. Despite starting with the free version, it soon became clear that the full version was a worthwhile investment.
Compared to the previously used PowerPoint slides, the transition to H2R Graphics Pro was very straightforward…In short, there were no difficulties in transitioning from our previously cumbersome workflow; instead, we continually encountered new benefits due to the software's constant development.

— Martin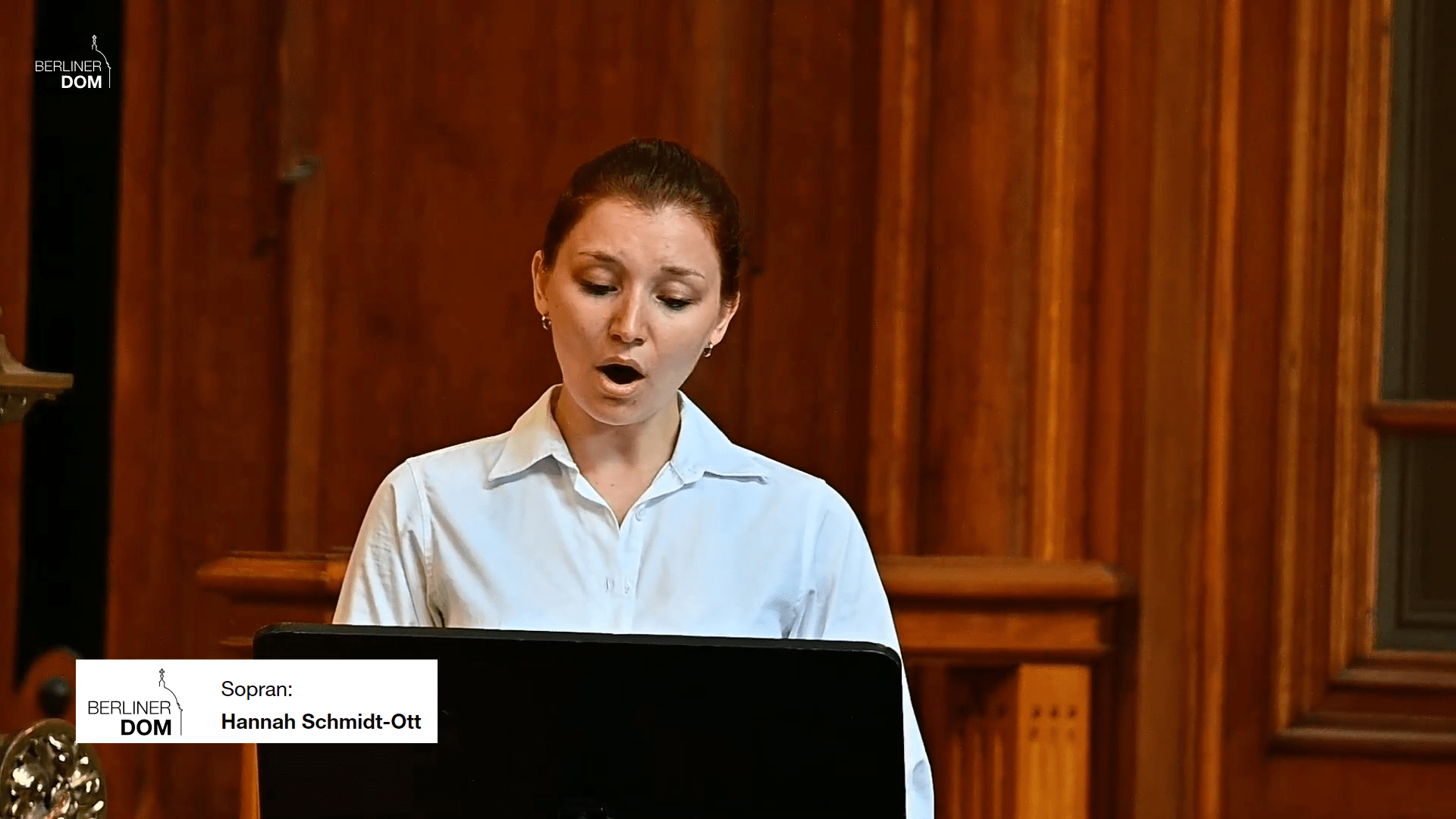 Enhancing Worship in the Digital Age
H2R Graphics Pro empowered the cathedral to offer features previously deemed too complex, such as playing audio files during wedding ceremonies. The software streamlined the process, enabling the cathedral organist to initiate MP3s using a tablet running H2R Graphics.
"The ability to provide videos and audio on separate outputs is a significant enhancement. Previously, we had complex cascades of laptops, HDMI splitters, and other equipment - now we only need H2R Graphics. I'm not sure if others can do it in this way, but I can hardly imagine a more convenient solution."

— Martin
Reimagining Worship for a Global Audience
With H2R Graphics Pro, the cathedral could enhance its online worship experience, simplifying workflows and reaching a global congregation. The software eliminated the need for some complex equipment and was compatible with remote monitoring via VPN connection rather than only by on-premise staff.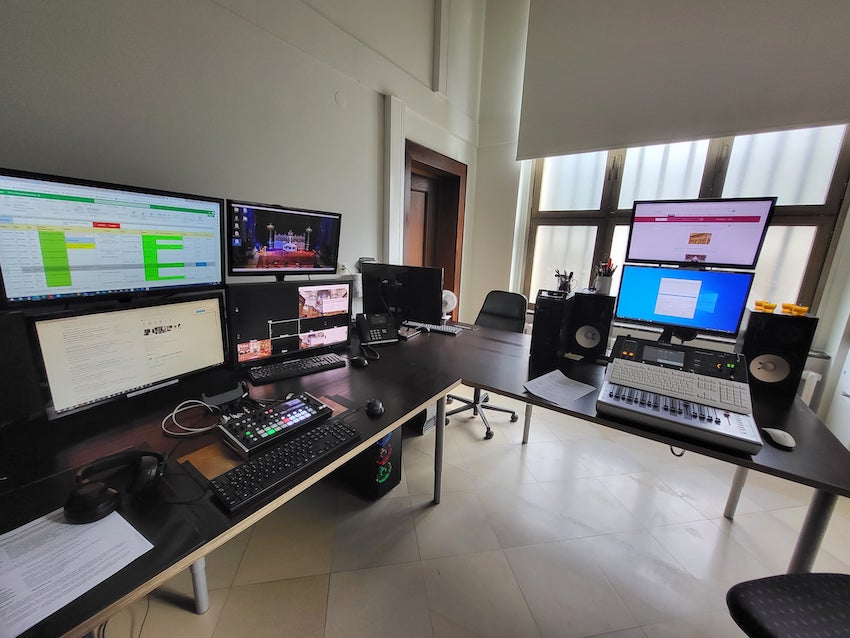 The software is well-documented and mostly self-explanatory. With its availability via a browser interface, you can control the presentations from any mobile phone, tablet, or notebook connected to the network. This is a great functionality that stands out, especially in this price range.

— Martin
A New Era of Worship
Berlin Cathedral's adaptation to the challenges of the pandemic exemplifies resilience and innovation. With community support and the right technology, it overcame adversity, paving the way for a new era of worship that blends tradition and technology.
Berlin Cathedral's journey from zero infrastructure and funding to a sophisticated live stream production is a testament to the power of community support and the right tools. H2R Graphics Pro played a pivotal role in this transformation by providing an affordable, reliable, and user-friendly solution that met the Cathedral's specific needs. As a result, Berlin Cathedral could enhance its online worship experience, ensuring it continued to serve its congregation during these challenging times.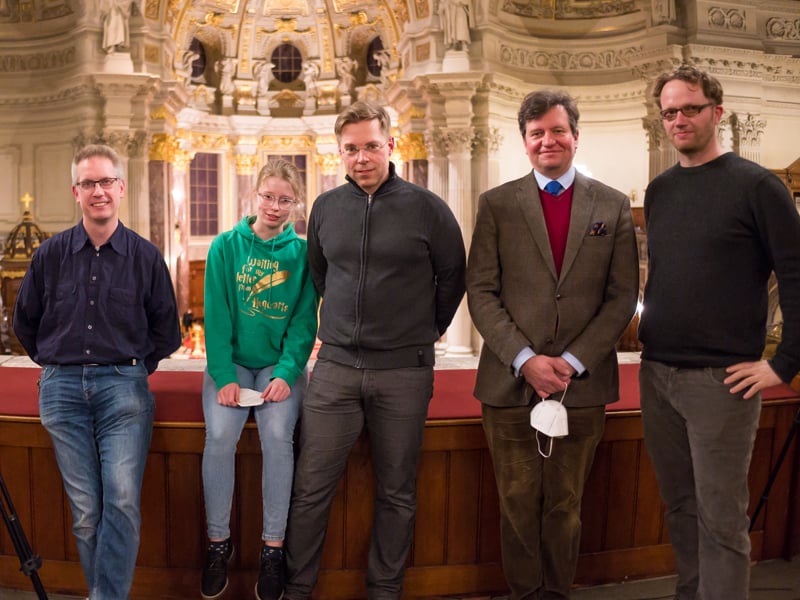 You can view the stream and see H2R Graphics Pro at work in real time at https://berlinerdom.de/live.