Text elements are one of the best ways to increase the value of your live stream. They not only increase audience engagement but also allow you to build a brand by marketing yourself. Also, if you want to add a flair of your personality to your stream overlays, stylized texts are the way to go.
But you may wonder, how exactly do I add text to my live streams? In this post, we will answer that very question, so read on to find out!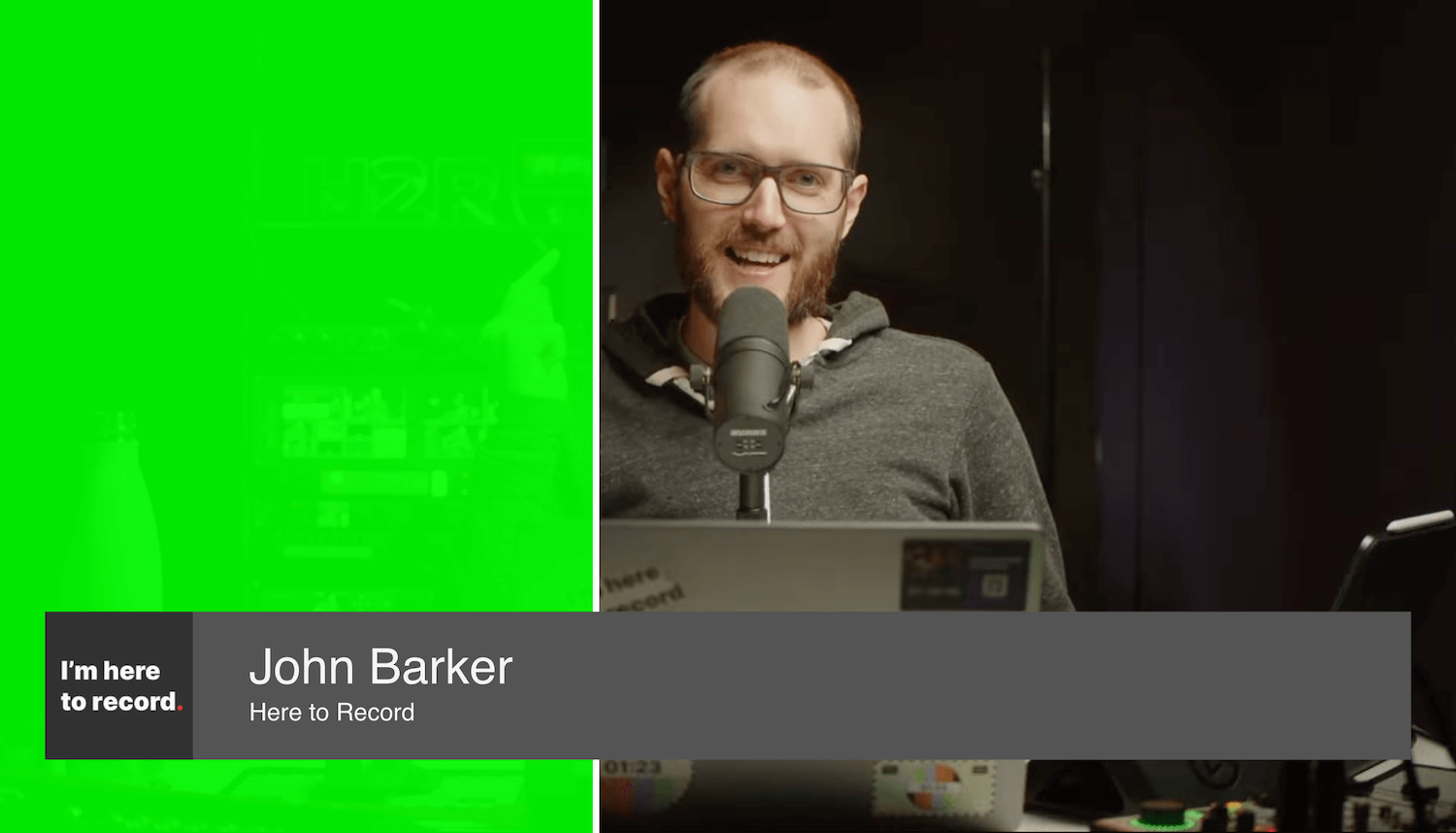 Why is having text on a live stream so important
Having text on your live stream can be very beneficial as it provides you with another form to express yourself. The viewers can really appreciate the uniqueness of your stream if it has unique text elements in it as well. Here are some ways having text on your livestream really improves the experience for both you and your audience:
Audience engagement
The top benefit of having text on your live stream is the audience engagement it provides. You can write funny short texts to keep the audience engaged. Or you can state some exciting news that your viewers will like learning about. Plus, the added text will be appreciated by people who cannot listen to the stream.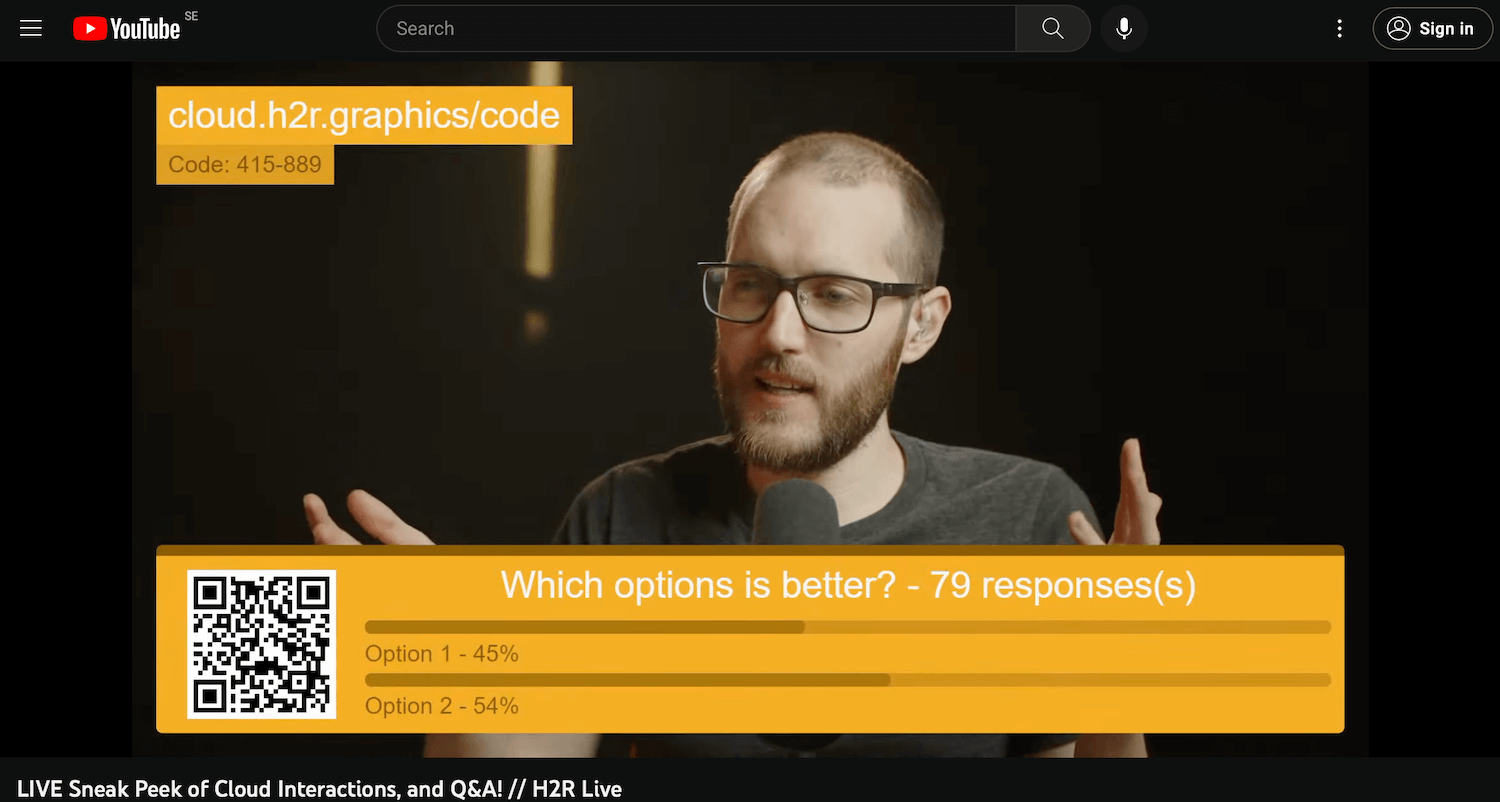 Better marketing
In the live streaming business, you are marketing yourself. You can do so more effectively by having some useful links to your social media accounts displayed right on your viewers' screens. If you have a merch lineup, then you can display a link about that as well.
Even displaying your usual streaming schedule will help people find your upcoming streams, helping you build an audience. All this and more can be done to market yourself by simply adding a little text on your live streams.
Easier announcements
Have an upcoming event? Build hype for it by writing some exciting stuff about it using a little text box displayed on the stream. You no longer have to keep reminding the viewers of the upcoming event this way since they can just read about it. You can also set up text screens to tell your audience if you are taking a quick break. Text elements on an overlay app can even be used to make an intro and outro screen making your streams look more professional. Text is still the easiest and most reliable way to make announcements mid-stream.
Goal orientation
One way streamers like to use text elements on their live stream is to set down goals. You can put down a donation goal if you are supporting a charity. Or you can display subscriber count goals, so the viewers can see your channel grow and track your progress. You can put down various other custom goals that the audience will find engaging. This makes text elements a great way to communicate with the audience.
Benefits of styling your text to suit your brand
Styling your text to display it on the screen of your viewers is also very important. It is a chance to make yourself stand out. Here are some of the benefits of styling the text to suit your brand before displaying it on your live stream:
Brand building
Stylized text unique to your brand and channel will make it more recognizable. Who would want a text style to just be associated with their brand? Whenever the viewers see that text style, they will think of your streams. This is why you should pick a style that best represents your brand or channel theme and use it whenever displaying text on your live stream.
Personalization
You can also personalize the text to better fit your preferences. If you are passionate about live streaming, you will want the streams to look just how you like. Text styling is another way to customize every aspect of your streams to your liking. Also, if you personalize the style of the text for your live stream, it will automatically help you make the text more unique to your brand or channel.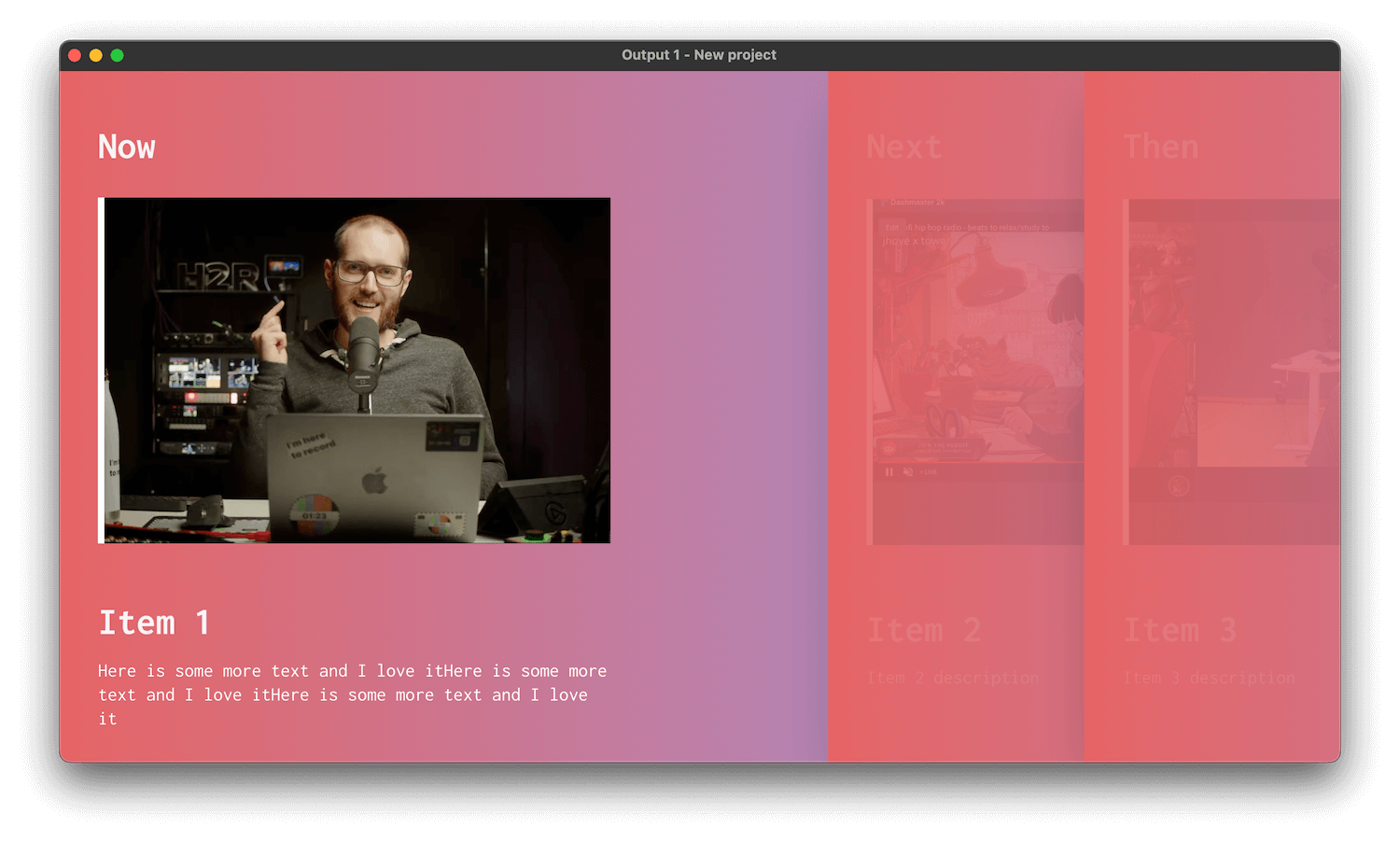 Better looking overlays
Having stylized text simply makes your stream look better. You should change the style of the text to best fit your live stream's overall theme and vibe. So if your channel has a brighter and super wholesome theme, then maybe the text can be stylized to look cuter. But if you and your viewers are night owls, then a darker-colored text theme would be much better.
How do you put text on top of a live stream?
To put text on top of your live stream, first, you will need to create an overlay. The overlay can have any kind of text you want in it, whether it is your stream name, a catchphrase, or general information you want the viewers to see. Once you have made the overlay you want, simply have it displayed on the live stream, and you're good to go.
Adding graphics overlays to your live stream
Once the text has been formulated, there are several ways to add it to your stream. You can use streaming software like OBS and upload the text overlay you made using the graphics overlay app, so it shows on the live stream. Software like OBS also lets you insert text directly onto the livestream, but there aren't many customization options available that way.
Or you can use an image with the text you want to display on it. This is not really recommended as not only will the image take up too much space, but it is also a lot of work to make the background transparent. So going for a graphics overlay software is ideal for adding text to your live stream as it allows for better customization and ease of use.
Using H2R Graphics to add text overlays to your live stream
H2R Graphics is a graphics software tool that has a very user-friendly interface. It also works with OBS, which is a great plus. Also, it lets you add stylized text to your live streams in seconds. Here is how you can use this amazing tool to add text overlays to your live stream:
Download H2R Graphics
First and foremost, you will have to download and install the H2R Graphics app. You can download it from the download section of our site. Then simply run the installation file and follow the instructions you get on the screen.
Add a graphic to your rundown
Once the app is downloaded, you need to create an overlay. Then you can add all kinds of text elements to the overlay. You can add lower thirds, tickers, messages, and even scores. You can even add images if you want.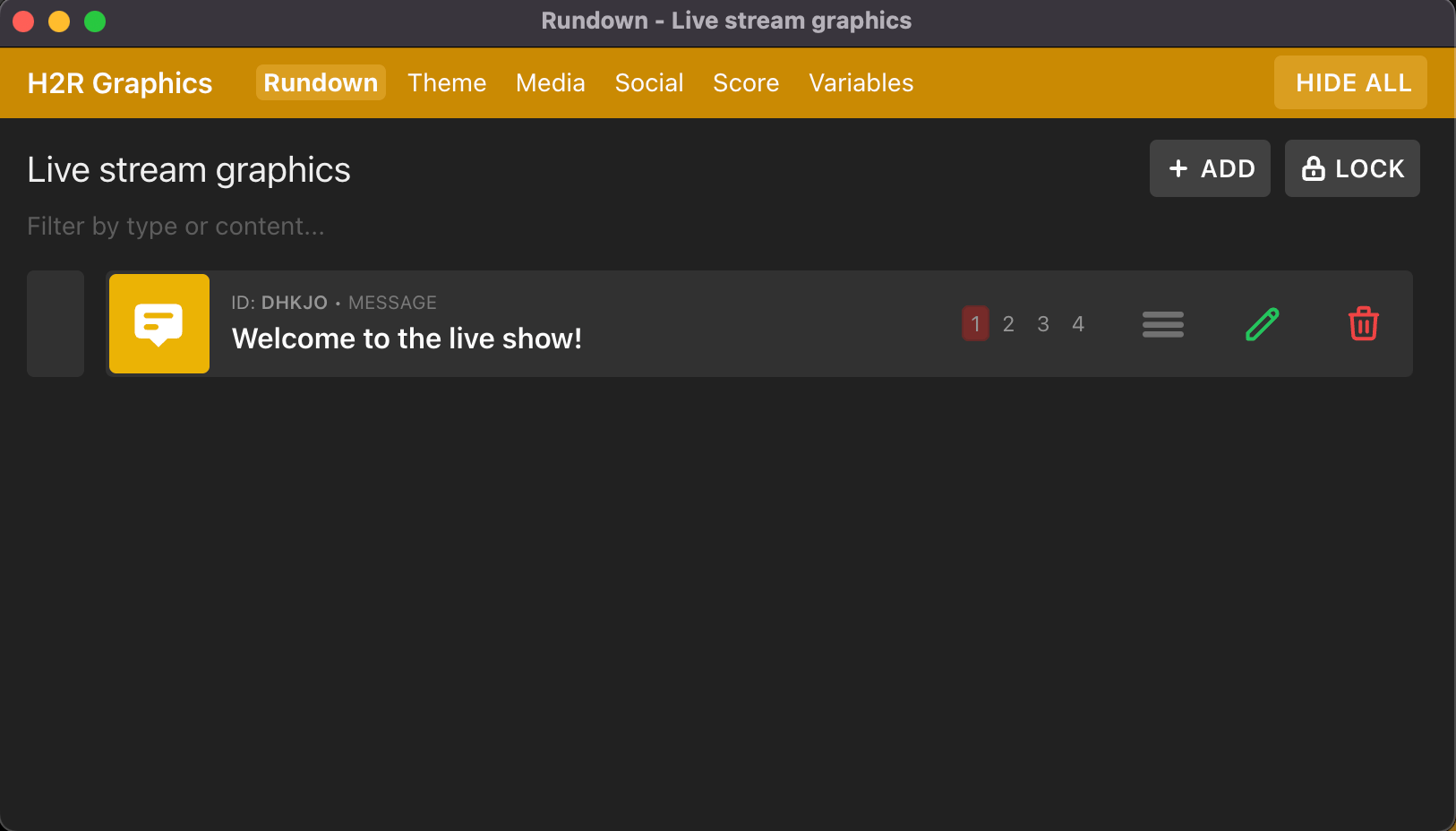 Style the text
After creating the desired graphic for the overlay, add text to it. You can then stylize the text to your preferences. For instance, you can change where it is located on the screen. You can also change its theme as you get to pick between various themes. Theme transitions are also available to make your streams more stylish. If you want to crop the graphic, that can be done as well. You can also use the built-in trigger function that makes it so much easier to display multiple pieces of text at the click of a button.
Show the graphic on your output
Once done, it is time to show the graphics on your selected output. The built-in output tools display the graphics on whatever screen you want. Or you can add the overlay to OBS for live streaming over the screen without having it get in your way.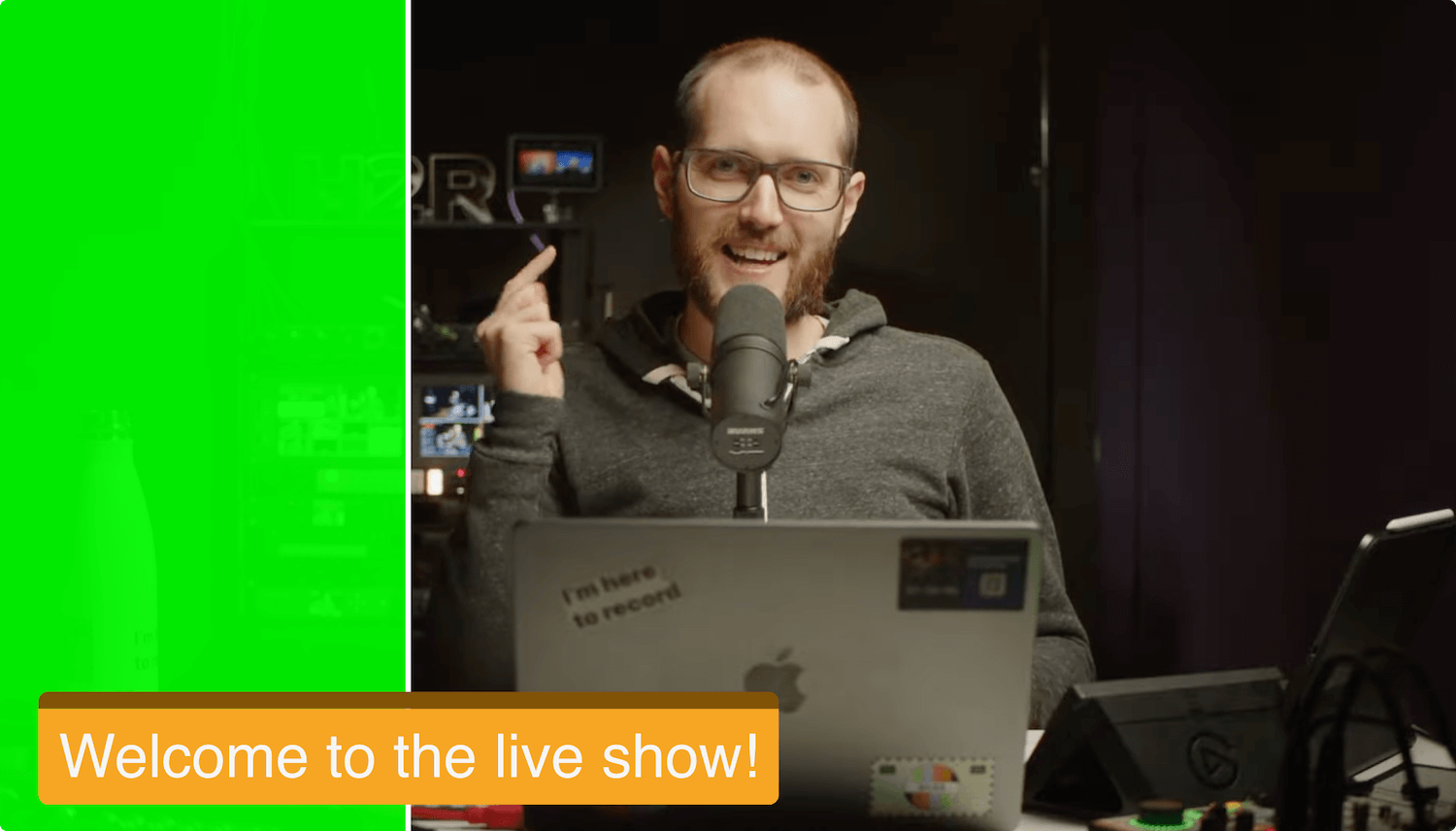 Final thoughts
Text can really help add a new flare and style to your live streams. It is great for marketing your brand and building an audience. Not only that, but you can better personalize your streams using stylized texts. H2R Graphics is a very useful tool for any live streamer. Its tons of features like text stylization, overlay construction, and timer elements will add a lot of value to your streams. So if you want the perfect app for adding all kinds of graphics to your live stream today for free!