Having an overlay on your YouTube livestream can be super fun for you and your chat. You can show cool stuff like some art made by viewers, show your cam footage, showcase messages, tell viewers about upcoming events, and even display the contributions your chat has made towards supporting your stream. The possibilities are virtually limitless.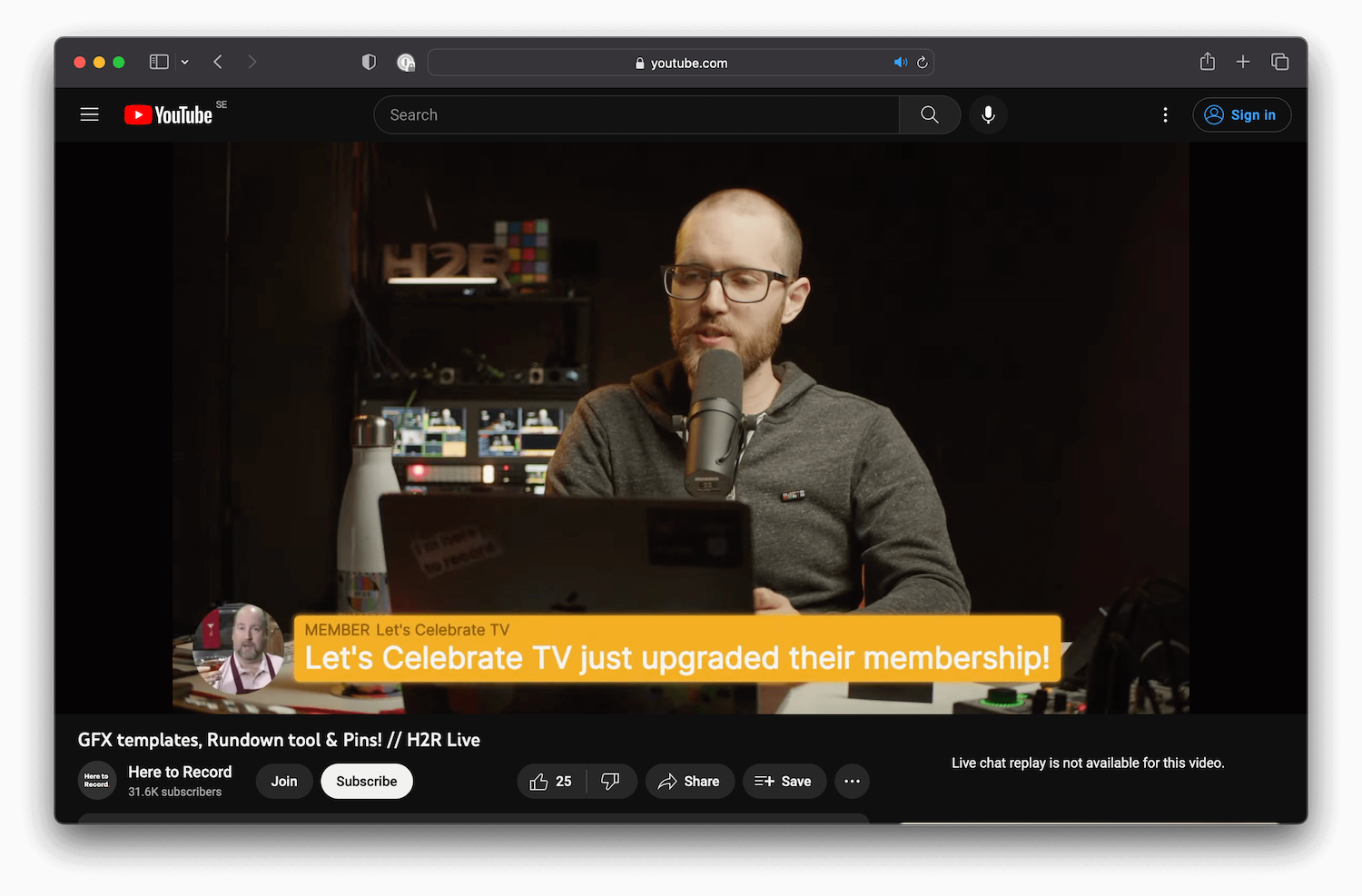 But you may wonder how exactly I can set up an overlay for my livestream on YouTube? In this brief, we will answer this question in detail, so read on to find out! Benefits of Adding an Overlay to a YouTube Livestream There are many benefits of adding an overlay to your YouTube livestream. These benefits include:
Helps you market yourself
If you look at your YouTube venture as a business, then you should see how important it is to market yourself. If you want to build a brand around yourself, you will need an overlay displaying useful information and fun live graphics that the viewers can associate with you. This way, you can become more recognizable and reach a wider audience.
Improves viewer engagement
You don't want to have your chat feeling left out as you live stream. They should be part of the process and feel engaged. Viewer engagement is the single most important difference between a YouTube video and a livestream. A great way to improve viewer engagement is to use elements in your livestream overlay that the chat can interact with.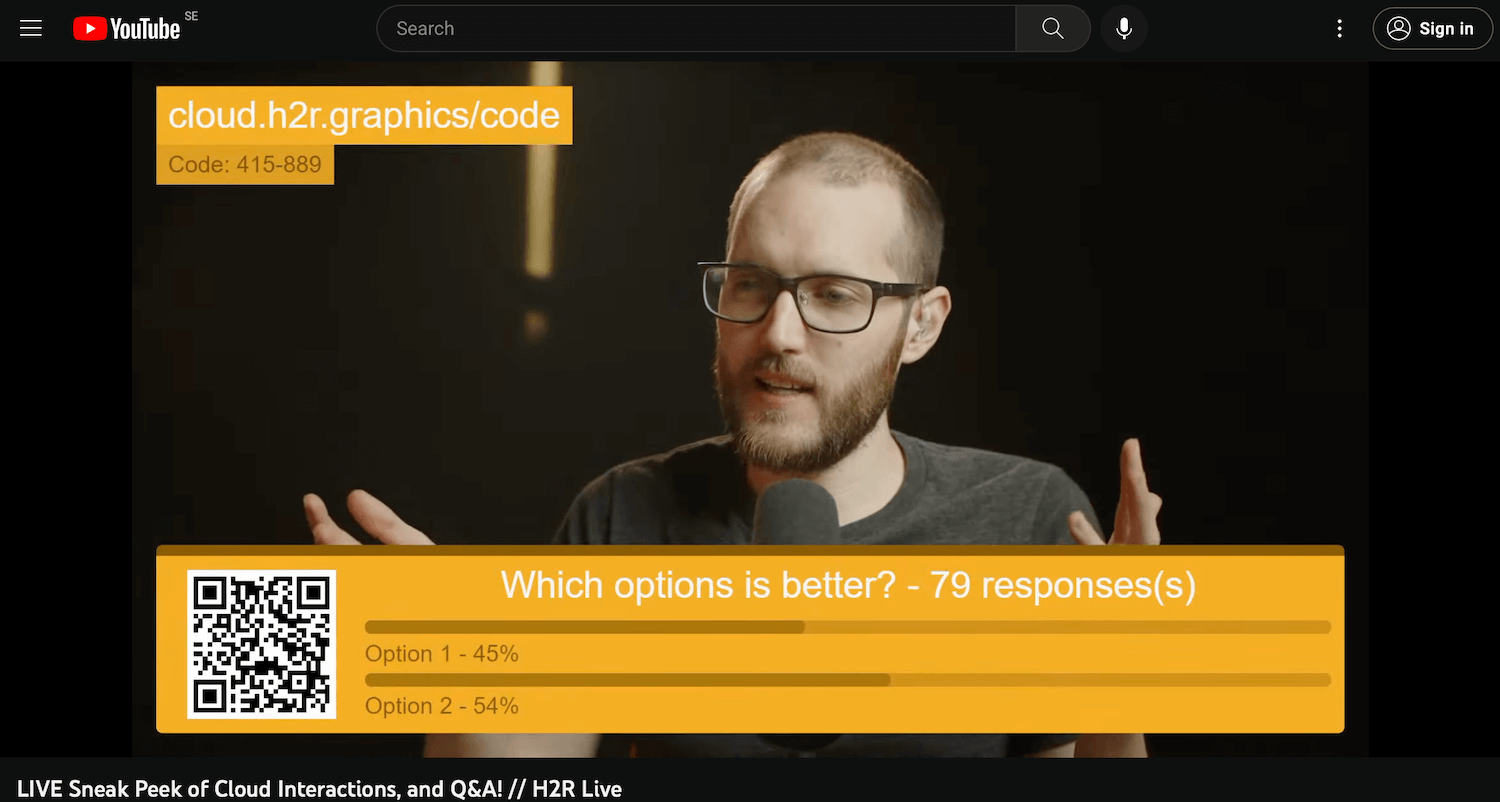 You can showcase the top contributors in a section of your overlay. Or you can display the live chat itself on your livestream. Additionally, you can set up alerts for donations and channel membership subscriptions. Not only will this improve viewer engagement, but it will allow you to show your appreciation for all the support you are getting from your chat.
Lets you personalize your livestream
There are over 38 million active YouTube channels out there. Yes, you read that right. What makes your livestream different from the other ones? The answer is you, your brand, and how you personalize your livestream. A memorable overlay can really help you set yourself apart from competitors. You can have sections in your overlay showing something unique to your stream.
It can be a face cam giving your streams a face. Or you can have some fun art that you and your viewers can appreciate occupying a tiny part of your screen. You can even have your overlay display some sort of inside joke or catchphrase that your viewers associate with you. Plus, having your logo tucked away in the corner of your livestream never hurts. All this can help you make your livestream more personalized by using an overlay.
How to show messages and comments during a live stream on YouTube?
If you want to show messages and comments during a livestream on the screen, you will need graphics software. From there, you can make a live graphics module that lets you display messages or comments that you want on your screen. Since the graphic module is live, you can also change what message is being shown midstream. This kind of module can be really helpful in passing on useful information to the viewers.

As mentioned before, you can put up messages displaying the top contributors of your channel. Or you can give a spot to the brand sponsoring you. If you prefer, you can have the module show live comments from your live stream's YouTube chat. All this can help your channel grow rapidly, as viewers would prefer to see a streamer going the extra mile to engage with them by putting up their messages and comments on the screen.
Using H2R Graphics to add an overlay
H2R Graphics is a super easy-to-use graphics software tool for creating live overlays for your streams. This tool is very versatile, so you can add all kinds of engaging stuff to the screen, including messages, images, icons, tickers, and lower thirds.
Here is how you can use H2R Graphics to add an overlay and bring more personalization to your stream:
Download the application
First, you will need to download the application. You can do this easily by visiting the H2R graphics website. From there, simply click on the "Download For Free" button, and the download will start. Once the file is downloaded, run it and install the app by following the instructions that appear on your screen.
Add a graphic to your rundown
Next, you will need to create your stream overlay. You can choose any kind of graphics you want. You can pick a text box or an image, whatever you think best suits your stream's theme. You can also make screens showing upcoming events to build up hype. Or you can even use the social option to show live chat messages from your stream right on the screen for all to see.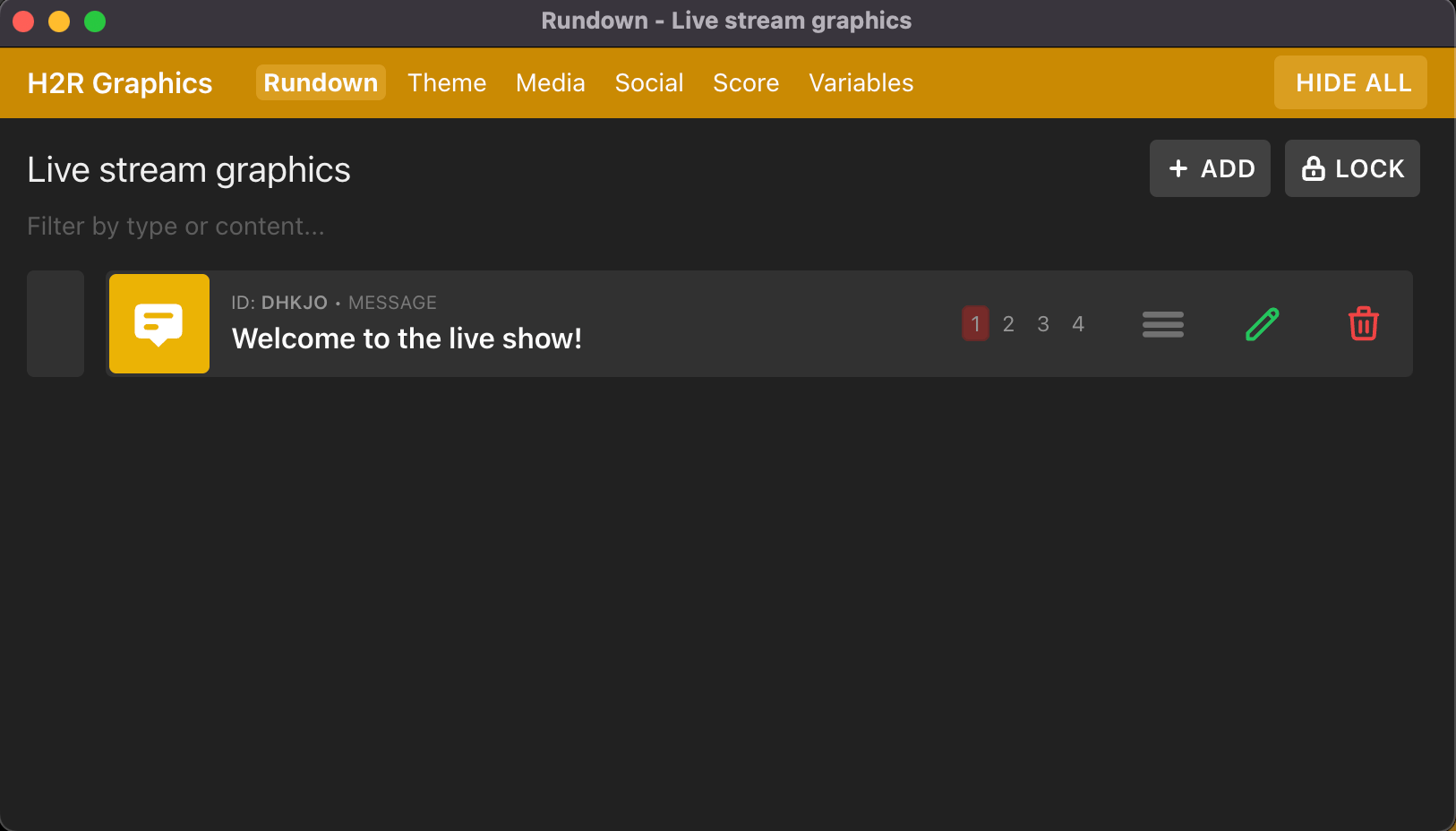 There are also other graphics available, including Timers, Lower Thirds, Tickers and loads more. You also get to pick from multiple theme options. So go all out and make an overlay you can be proud of.
Show the graphic on your output
Now that your overlay is made, you can display it on your stream using the built-in output option. This way, the video feed going to your livestream will have the overlay already displayed on top.
Add the graphic overlays to your live stream
The easiest way to add a graphics overlay to your stream is to use software like OBS studio. Once you are done with the design, you can use software like OBS or StreamLabs to place the overlay above everything else on your screen so the viewers can see it clearly.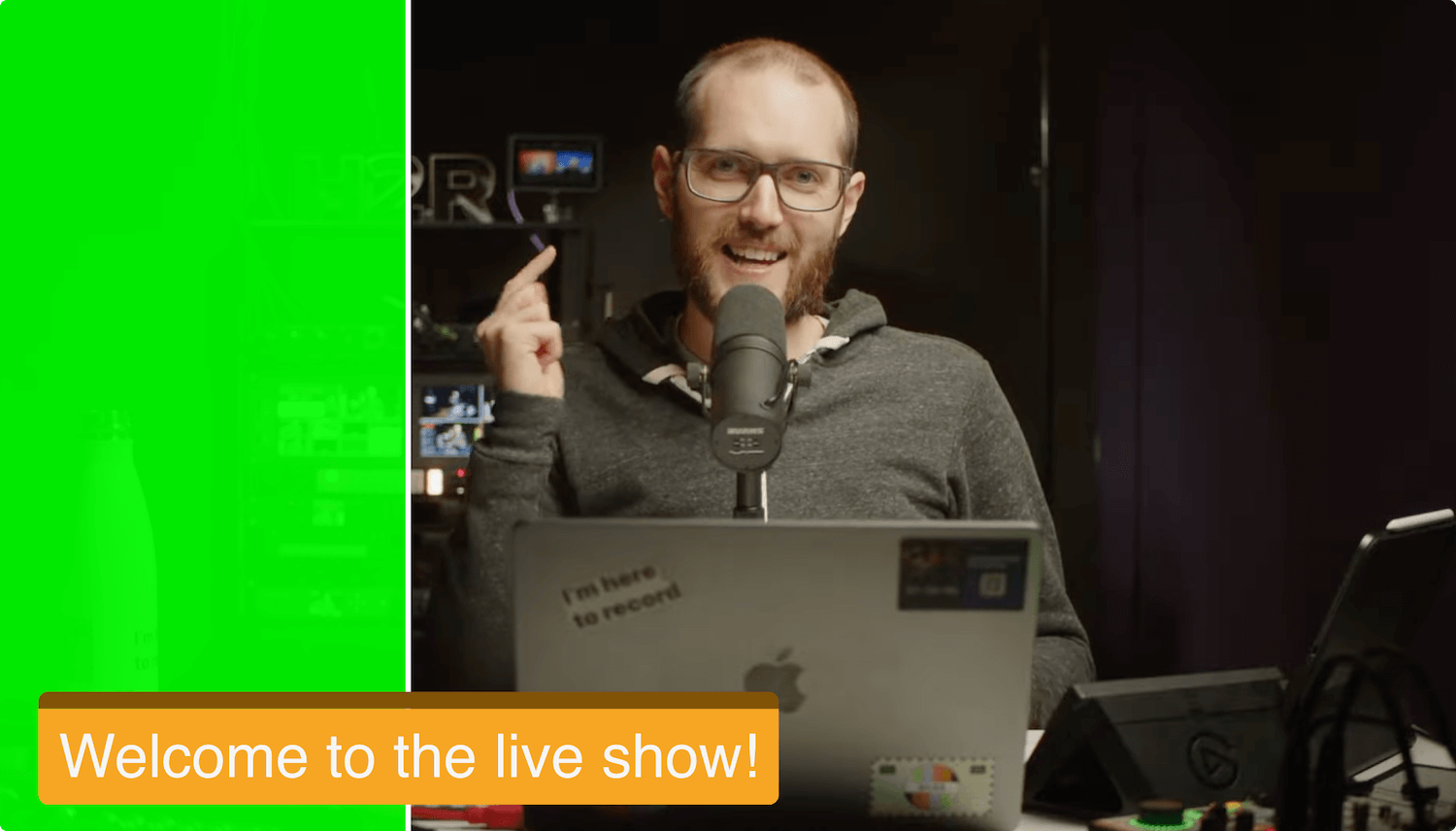 Final thoughts
Adding an overlay to your livestream on YouTube can be super beneficial for your channel's growth if done right. Be sure to use the right tools when making and displaying your overlay to ensure good results. H2R is one of the most useful tools a content creator can have in their arsenal. Its easy-to-use interface, combined with its versatility, makes it very useful.
Not only that, but all the helpful features come completely free, with an option to get premium features using a pro licence. So be sure to download H2R Graphics from our website today for free!