Social from everywhere
You can now pull social messages from all sorts of live stream services thanks to the new integration with socialstream.ninja.
Follow their guide to add the tool to your Chrome browser.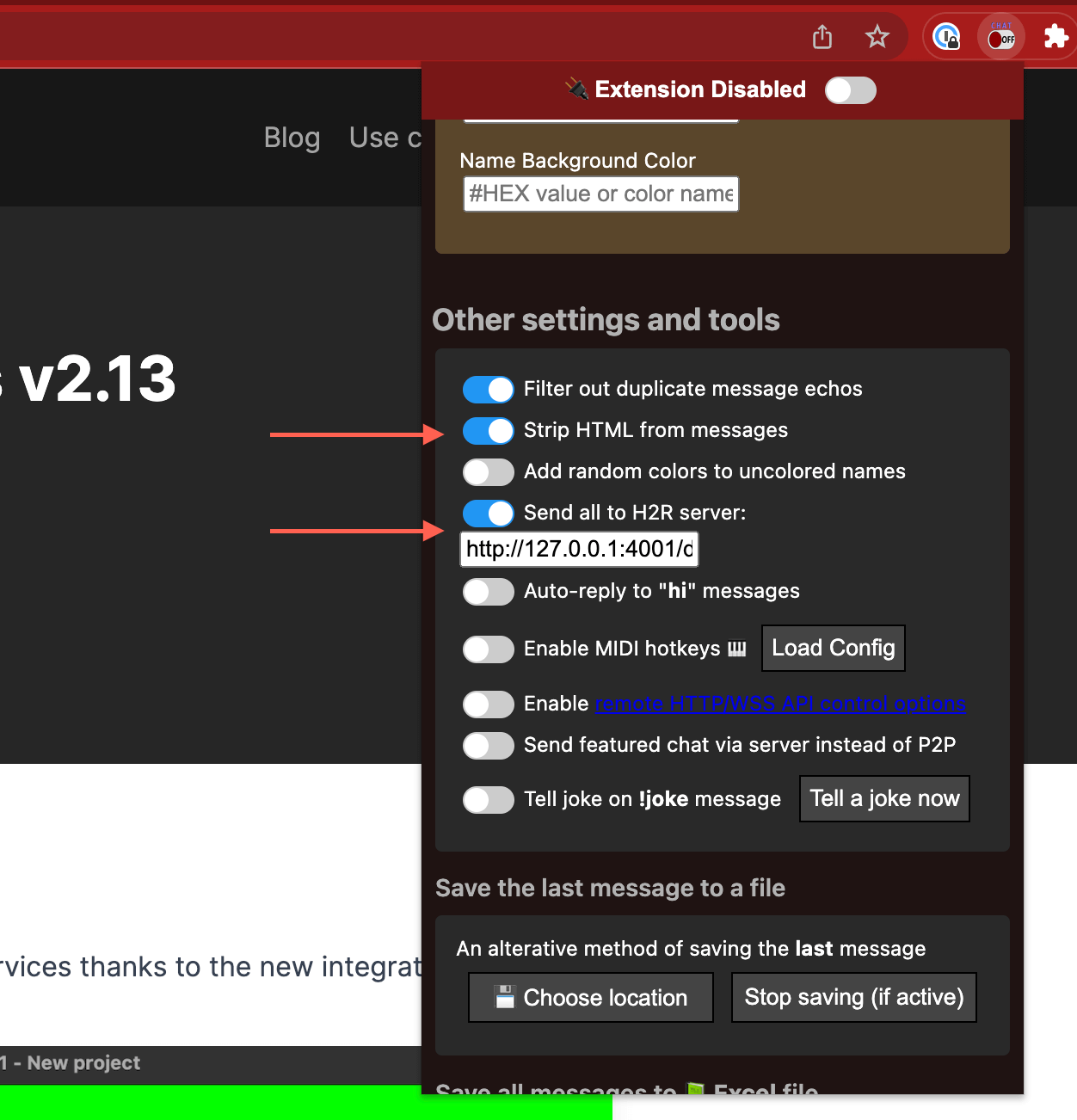 Paste the Data Source ID from H2R Graphics into the extension and enable "Send all data to H2R Server".
'Now next then' Pro graphic
Here's a real cool new graphic to show what's coming up in your live stream or conference.
Use the 'Now next then' graphic to display names, times and details and it will loop through each one after a given amount of time.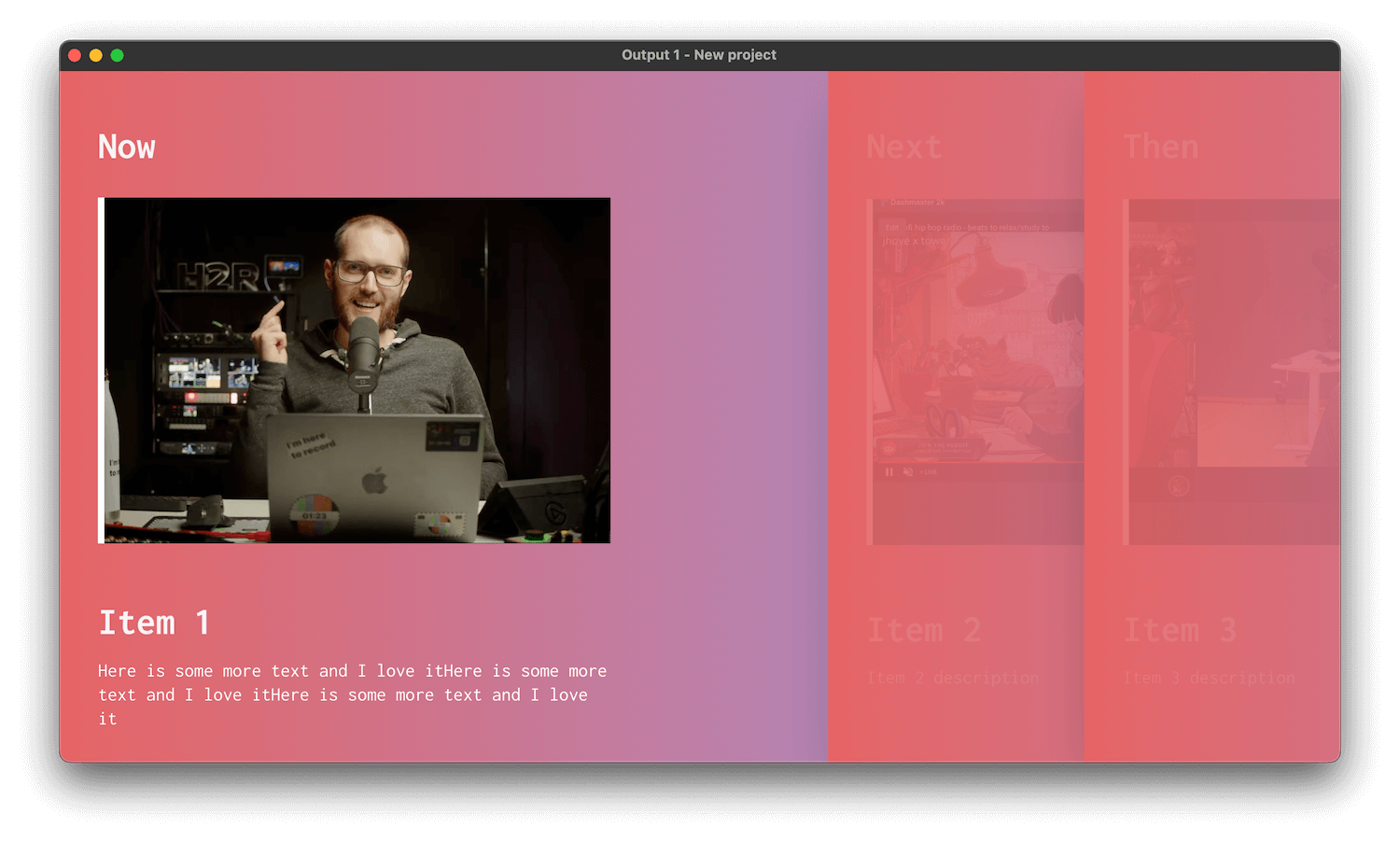 Add your own chat comments
Use the social tab in H2R Graphic to add custom comments for use on Social graphics.
This is perfect if you want to plant a few questions for your show, or have questions coming in from another source.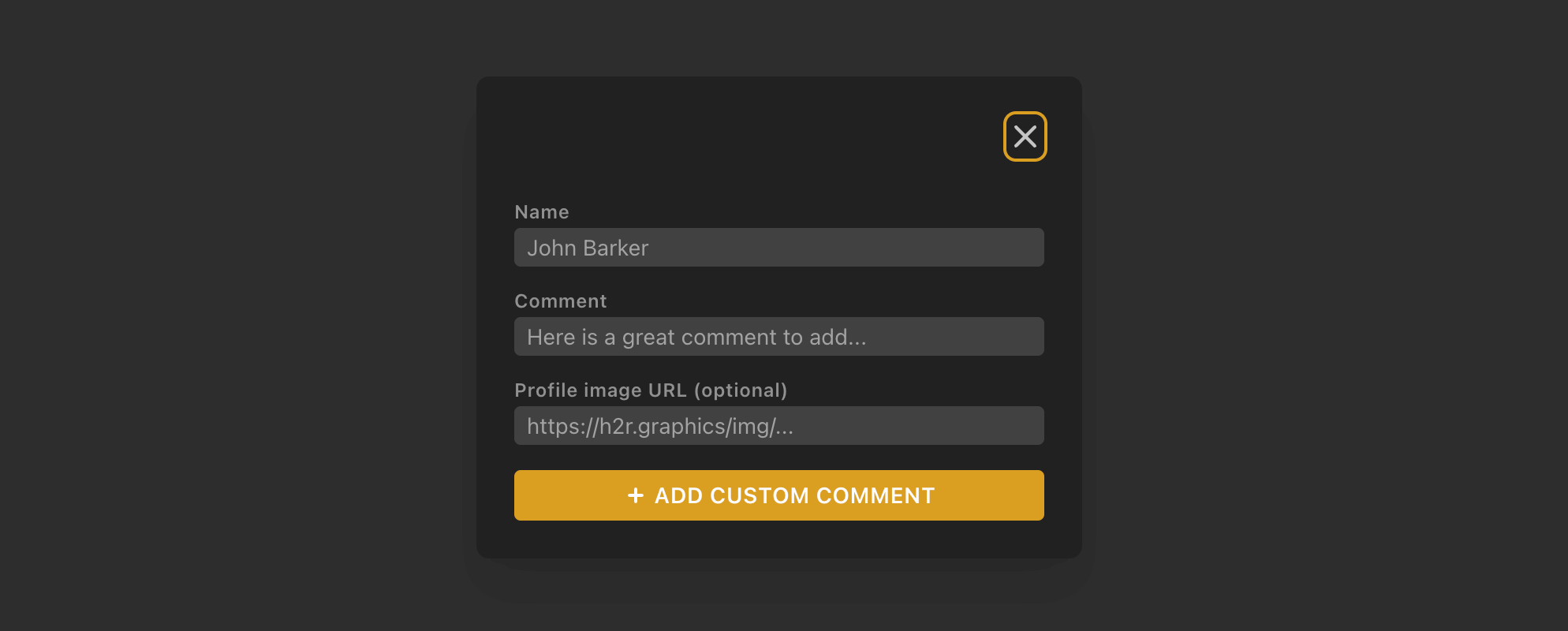 Add a custom name, comment and image right within the app.
And more
We've also added…
Toggle added to show negative numbers when a Countdown timer runs out.
Animated Lower Thirds will align to whatever side they are positioned on.
Catching errors when a Data Source no longer exists.
Added '%' symbol to graphic cropping section.
'Key/Fill should now do a better job at keying images.