Cloud Sync is now in beta (Pro)
With Cloud Sync, you can easily move and back-up your H2R Graphics projects using the cloud.
Once signed in to H2R Graphics Cloud, you can grab your authentication details from the Sync page.
We're still working on this feature so it will be documented even more when it's out of beta.
New Graphic: Image with message (Pro)
We just added a lovely new graphic for Pro users - It's a great way to show an image and a message!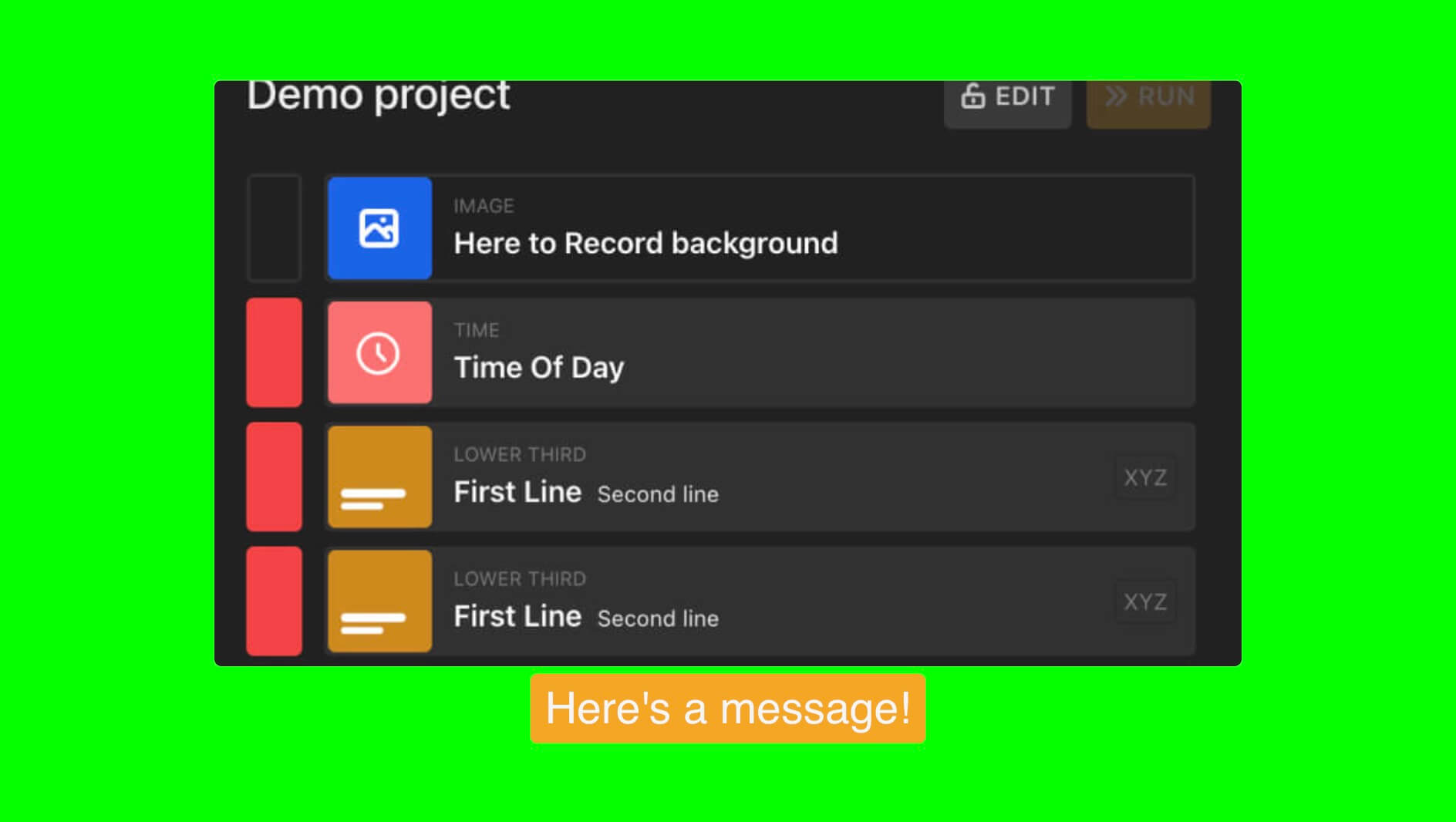 And more…
We've also added:
The ability to import multiple files at once into the media tab.
Delete projects when you are done with them.
New blank theme in the Themes tab.
Open an output with a HTTP request.
Import a CSV right into the variables list.
Reorder items on the variable list.
Use, for example, 'list1.row1.cell1' to use any variable list value.